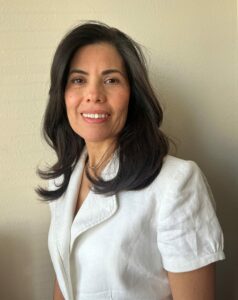 Estela Cordova
Estela is a wife and a mother of two teenage girls. She's been a certified Billings Ovulation Method Instructor since 2006. She feels humble and blessed to be able to teach and help married couples live their sexuality according to God's design. She also provides instruction through MyCatholicDoctor.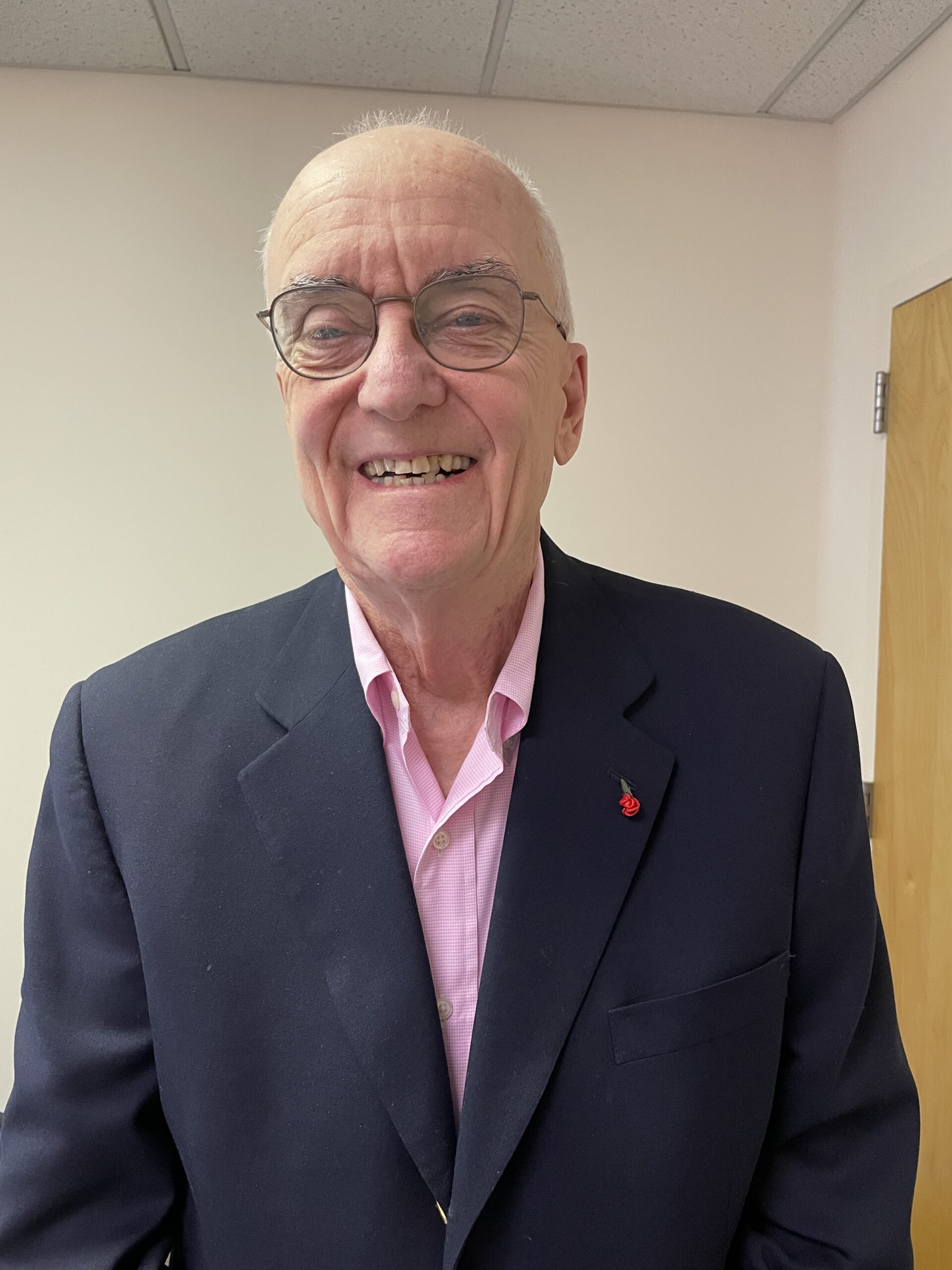 John E. Fitzgerald
Born in 1940. Graduated Villanova University 1961. Graduated Fordham School 1967. Founded the Fitzgerald & Fitzgerald Law Firm 1971. Married with 2 sons and 2 grand children with #3 due August 2023. Founded the St. Augustine Society in 1999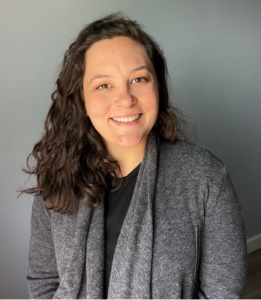 Monica DeChent
Monica is our web designer and customer relations manager who helps create a seamless flow of communication between those interested in CWCNFP and our staff. She is grateful for the opportunity to use the talents that God has given her to help with such a great organization.

Martha Winn
Martha Winn, RN has been teaching the Billings Ovulation Method® since 2004. She is a Supervisor, Trainer, and chairperson of the BOMA -USA Education Committee. She is an Associate Director for WOOMB Int. She lives in Bowling Green, KY with husband, Earl. They have 4 children and 9 grandchildren. When not teaching, she enjoys hiking, reading, and sewing.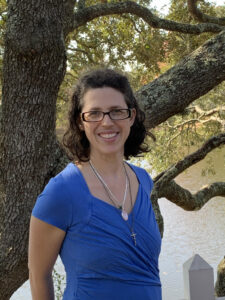 Susan Miller
Susan Miller has been a certified Billings Ovulation Method Instructor since 2010 and is passionate about making NFP more accessible. She also provides instruction through MyCatholicDoctor.​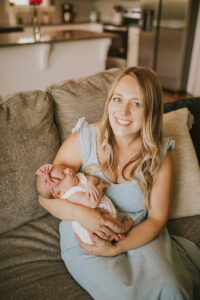 Allie Irons
Allie is an Administrative Assistant reaching out to college campuses and young adult Catholic women to learn more about fertility awareness in preparation for Sacramental Marriage. She also makes intake phone calls to help connect women and couples with free NFP instruction. She is passionate about the beauty and goodness of natural family planning and feels blessed to be a part of an organization that is turning hearts and minds closer to God. She and her husband live in Kentucky with their daughter.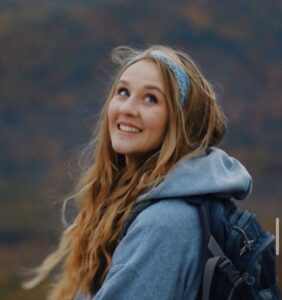 Sabrina Irons
Sabrina is our social media manager. She has a B.S. in Biology and is passionate about spreading the word about fertility awareness and Natural Family Planning.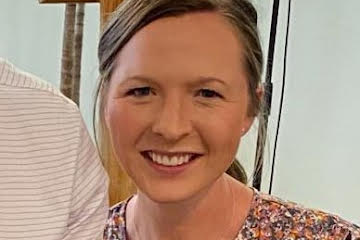 Sam Wright
Samantha Wright works administratively with Catholic Women and Couples NFP, and has recently become certified in the Billings Ovulation Method. With her background in healthcare business and development, she works to generate reports and break down the program outcomes to better serve the individuals of the program and the team to be successful with natural family planning. Samantha and her husband live in Kansas with their one year old daughter.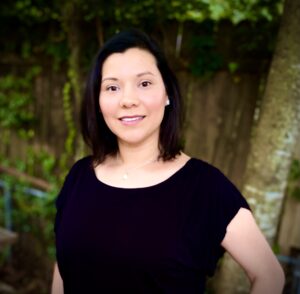 Alejandra Romo
Alejandra Romo is a Billings Ovulation Method™ instructor, wife, and mother to three children. She was introduced to Natural Family Planning for the first time with the profound truths presented in the Theology of the body by SJPII. This new awareness, inspire her to begin her training as a Billings instructor. Since 2013, she has been teaching Natural Family Planning (NFP) to couples preparing for marriage in her parish. Helping, teaching and accompany couples or women on their journey to understand their fertility, are some of her most rewarding services as an NFP educator.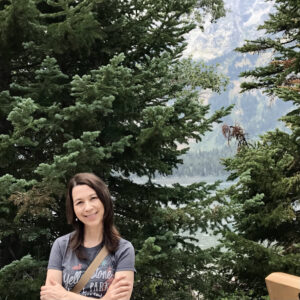 Ana Gabriela Schmude
Ana Gabriela Schmude is a certified Billings Ovulation Method Instructor since 2011 and a provider of My Catholic Doctor. She teaches in both English and Spanish. Gabriela sees all ages and reproductive stages, including post-partum-breastfeeding, and peri-menopause. It has been a joy for her to be able to teach the BOM helping couples return to the graces of God in their Marriage and to be able to empower them to understand and manage their fertility naturally, respecting the gift of their marital love.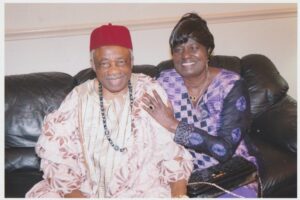 Cecilia Fomenky
Cecilia Fomenky is a Billings Ovulation Method Instructor (Intern). She attended the Billings Ovulation Method Correspondence Training Course of 2020 offered by BOMA-USA. Prior to attending the Correspondence Course, Cecilia and her husband were NFP users, and she was a trainer of coordinators in Cameroon, West Africa for 12 years. Just as she started her practicum in 2021 in Ohio the Covid-19 pandemic struck and slowed everything down, but thanks to the great assistance offered by CCNFP, the Catholic Diocese of Columbus, and her supervisor, she began having leads from all over the country. Many couples have benefitted from the training offered by Cecilia. She teaches online and in-person at St. Matthias Church in Columbus Ohio.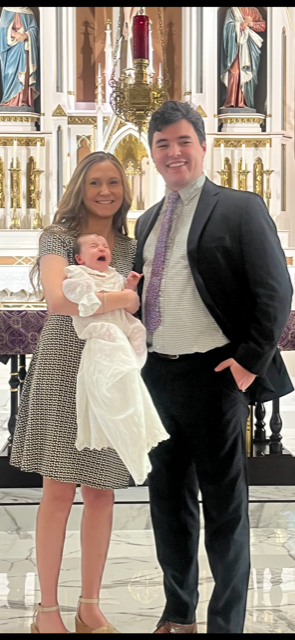 Courtney Wegman
Courtney is married and has a 6 month old daughter. Courtney previously worked in campus ministry and is passionate about the Catholic Church's mission of evangelization. She feels so blessed to work for CWCNFP so she can help women and married couples see the beauty of their fertility while they grow in love with each other and the Lord.
Crisel Mendez
Crisel has been married for 12 years. She met her husband in her home parish youth group in 2007. God has blessed them with 3 beautiful boys ages 11, 8 and 2. They have consecrated their family to the Immaculate Heart of Mary and the Sacred Heart of Jesus. Crisel and her husband are working with other married couples in "Transformed in Love ''; it's a workshop through the Archdiocese of Boston that prepares couples to build a solid foundation in Jesus Christ preparing them for the sacrament of Marriage. Crisel works as a special education paraprofessional with students with severe special needs. She loves her job and she learns so much from it every day. These children are truly beautiful pure souls!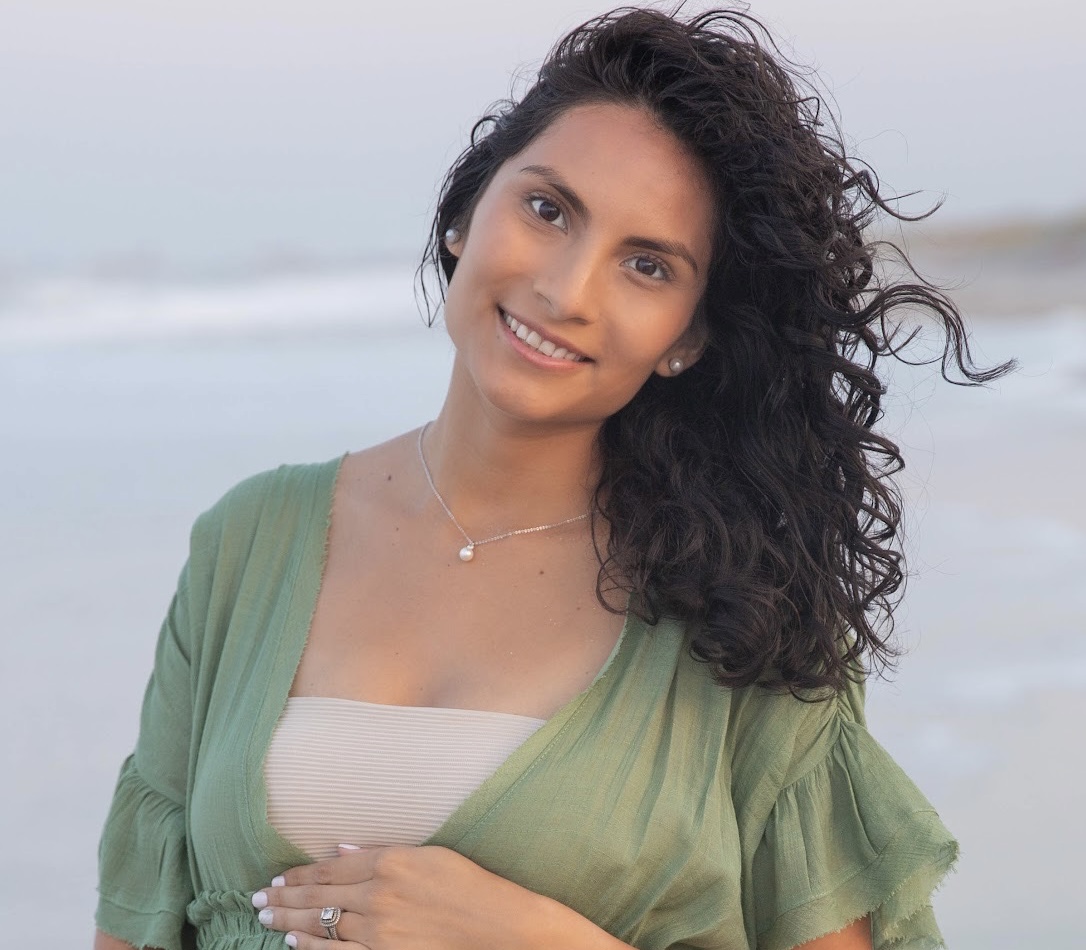 Yesenia Williams
Yesenia is a proud Catholic, wife to her wonderful husband of 8 years, and mother to 3 beautiful children. She has always loved the truth, goodness, and beauty of how perfect God created the woman's body. Her love first started when learning about Saint Pope John Paul the II's Theology of the Body, then grew after exclusively breastfeeding, and was topped off after experiencing peaceful births. She is a Billings Ovulation Method Instructor, teaches in both English and Spanish, and also takes intake calls for CWCNFP. She loves being able to educate women and couples to help them live out their lives as God intended and to be in His grace. A quote she loves is "The knowledge of her body that every woman ought to have and every man can learn".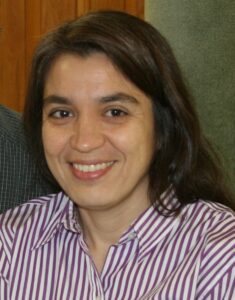 Eileen Wood
Eileen Wood is a certified Billings Ovulation Method Instructor. She has been teaching NFP for 28 years and is the past President of the BOMA Board of Directors. She and her husband have 6 daughters and 8 grandchildren. They have their own business, FireLink, LLC, which specializes in fire forensics. In her spare time, Eileen runs the Perpetual Eucharistic Adoration Chapel at their parish in Tewksbury, MA.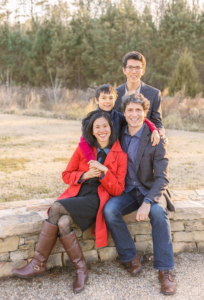 Emily Kennedy
Your body is good. Emily Kennedy is a Canadian-trained registered holistic nutritionist and health coach who gained certification in the Billings Ovulation Method in 2018 after personal experience and formal training in other cervical mucus-only and sympto-thermal methods. She is currently serving as a volunteer BOMA-USA Board member and teaches cycle charting for an NFP-only restorative reproductive telemedical practice. Her favourite thing about teaching NFP is the moment her clients realize that the invisible can be made visible through the simple language of their body, a body created in the image and likeness of God. Whether you are postponing pregnancy, trying to conceive, or just wanting to understand how to be your best in your body, know that your body is good.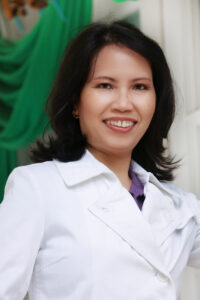 Flenje Oaferina
Flenje Oaferina is married, has one daughter, and has been teaching NFP since 2010. She specializes in helping couples postpartum. She enjoys teaching couples how to identify their natural signs of fertility and being God's instrument in their learning of a natural way of planning their family. She especially likes assisting couples in achieving pregnancy and reassuring couples to persevere in this method as it is within God's plan for their family. She is also a fertility coach assisting couples struggling with infertility through a program of nutrition and lifestyle changes to help them achieve pregnancy. She serves her parish by teaching catechism/faith formation for school grade children. As her full-time job, Flenje works as a physical therapist and completed her doctorate last year. She recently finished her teacher-in-training program and is now a Certified Billings Ovulation Method Teacher. She also provides instruction through MyCatholicDoctor.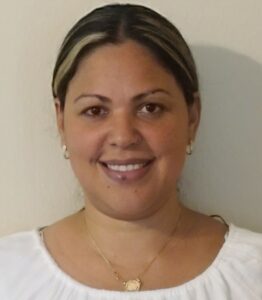 Ferely Correa
Ferely Correa is a wife, mother, and proudly catholic. Currently she serves as an instructor of the Billings Ovulation Method, she is blessed to assist couples, committed to supporting and guiding them with dedication and love. She also provides instruction through MyCatholicDoctor.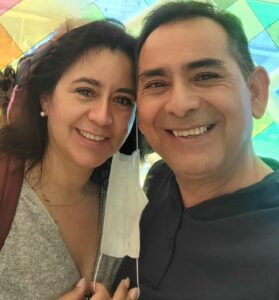 Gervaci and Cecilia Medina
They were born in the land of the Inca: Peru. Both are Catholic. They will soon celebrate 23 years of marriage. They have 2 children together (17 and 21 years old) and 2 more children of Gervaci and first wife (deceased). Two beautiful granddaughters, 7 and 10 years old. They speak English and Spanish. Gervaci serves as a lector and Ceci as a Eucharistic Minister. Gervaci has a degree in business administration and Ceci in Education. The Medinas live in Anaheim, California. They're involved in marriage preparation since 2005 in parishes of the Dioceses of Orange. They offer different sort of talks especially in the topics of Sexuality, Theology of the Body, and Natural Family Planning. They are certified Billings Ovulation Method Instructors since 2010 through BOMA-USA. Their favorite phrases are: "Billings: A natural option full of life" and "Live in harmony with the nature of your body"

Irma Roman
Irma loves the Billings Ovulation Method; she's been using it and teaching in Spanish for over 10 years.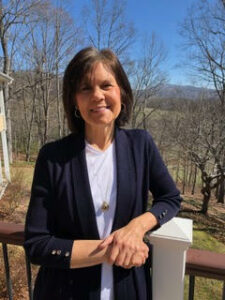 Joan Pajak
Joan has been a registered nurse for 27 years with the past 18 being primarily in teen and women's reproductive health. Prior to her nursing career, she was a Clinical Exercise Physiologist for 10 years working in cardiology. She has worked as an International Consultant in various aspects of medicine and an Educator throughout her career which includes published articles regarding Fertility Awareness for nursing professionals; audio CD productions entitled "Understanding your Fertility: A Case for Charting" (available in both English and Spanish); college teaching; as well as teaching NFP and Fertility Awareness to many clients and medical students through the years. She is certified in Marquette, FEMM, Standard Days and the Two-Day Methods and is a Fertility Awareness Educator with "My Catholic Doctor" and "Natural Womanhood". She enjoys working with women in all stages of reproductive life: regular cycles, postpartum, perimenopause. She's is also a provider of MyCatholicDoctor. She and her husband currently live in Hendersonville, North Carolina. They have 3 grown children, a multitude of grandchildren.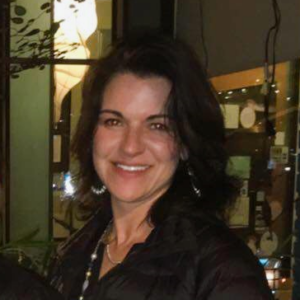 Julie Hall
Julie Hall is a lifelong Catholic, who has enjoyed a 30-year marriage and all the blessings of cooperating with God's Will through the Billings' Ovulation Method. She has two adult children, one son-in-law, and three teens still at home. Julie is a BOMA-USA teacher in Practicum. She teaches Theology of the Body at her local parish, where she also gives NFP overviews to couples in marriage preparation and teaches interested couples to use the Billings' Method.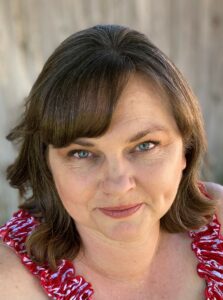 Kim Cole
Kim Coles is married to her wonderful husband Chris; they have welcomed and raised 6 children together and they are now enjoying the grandparent phase as well. She is excited to assist couples in learning to understand their bodies natural indicators of fertility, using the Billings Ovulation Method®. She teaches and coaches couples to help them identify their phases of fertility and infertility. Whether wishing to achieve or avoid pregnancy couples will be coached on how to use their personal chart. Each couple is counseled to understand how to apply the Billings Ovulation Method® to their situation and how to use it to monitor their reproductive health. She has 26 years of experience teaching the Billings Ovulation Method® and working with women to understand their charts. She is certified as a teacher/trainer and currently serves on the Board of Education for the Billings Ovulation Method Association-USA. She also provides instruction through MyCatholicDoctor. She remains committed to the idea that this is "knowledge of her body that every woman ought to have" Dr. Lyn Billings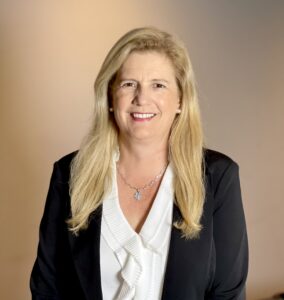 Dr. Maria Girault
Dr. Maria Ines Girault is a graduate of the Anahuac University in Mexico City. In 1986 the World Organization of the Ovulation Method Billings certified her as a Natural Family Planning instructor. She worked closely with the John and Evelyn Billings. On 2020 she re-certified herself with BOMA USA. Dr. Girault has lecture seminars and conferences in Mexico as well as in International countries. She participated in the study and training of the Ovulation Method Billing in China 1989. From 2017 to the present, she works at the Anahuac University as Graduate Program Coordinator for the School of Bioethics. She is also a professor in the master teaching Bioethics, Sexuality and Human Reproduction. Through her medical career she has continuously taught NFP to many couples. She is currently teaching in her hometown parish in Cumming GA.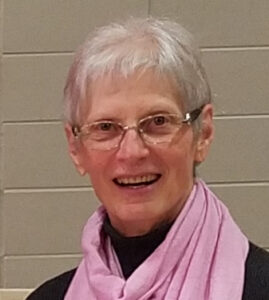 Vicky Braun
Vicki Braun was certified and has taught NFP for over 40 years in both the sympto-thermal method of NFP through the Couple to Couple League and the authentic Billings Ovulation Method (a mucus only method). She has encountered many different NFP charts over the years and has learned much from them so she can assist other couples in learning fertility awareness. Her passion is understanding a woman's fertility patterns—whether they are considered fertile or infertile, and teaching this scientific information to couples who wish to practice NFP in their marriages. She also provides instruction through MyCatholicDoctor.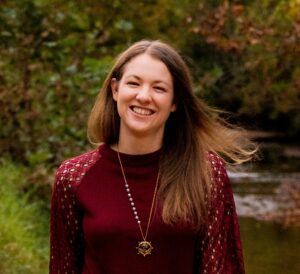 Elizabeth Hoffman
Elizabeth is a Registered Nurse and certified Billings Ovulation Method Instructor. She currently works in clinical research for adults with Type I Diabetes and previously cared for patients in the fields of Gynecology and Hepatology. She has a passion to make NFP instruction more readily accessible to adults, especially college students and young adults, so that the truth of God's loving design for our lives can transform our hearts and society. Elizabeth teaches NFP and adult catechesis at her parish in St. Louis, MO.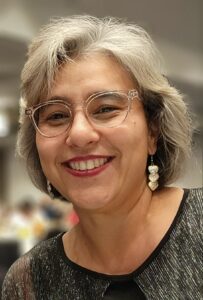 Lydia Seltzer
Lydia Seltzer has enjoyed being a Billings Ovulation Method Instructor since 2014. She has been blessed with 27 years of marriage to her husband, Matthew. Together they are raising their 5 children and serving in different ministries in their parish.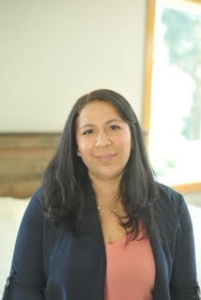 Yolanda Acosta
Yolanda's passion for educating others about NFP led her to become a Billings Ovulation Method instructor. She has been a Billings Ovulation Method teacher in training for 3 years. Working with couples that are new to NFP or have never even heard of NFP before gives her great joy. She is also a birth and postpartum doula and holds an administrative position for BOMA-USA (Billings Ovulation Method Association). She lives in Washington State with her husband and six children.